One of the big hurdles for home child care providers, and even centers, is getting parents to understand the value of the service.
Babysitters come to your home, eat your food, watch your TV, make sure the children are fed, changed, possibly bathed and put to bed. They are usually young, inexperienced, untrained, relatively reliable [you hope], and often let the children play while they are on their phones. A good one will engage with the children for at least a short period of time. Basically, they are a presence to ensure the safety of the child. Their average pay is over $10 per hour for one child nation wide.
[Great infographic at link.]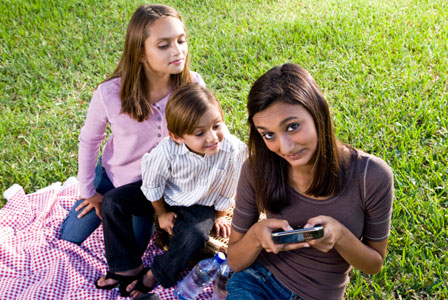 Preschool teachers, who have up to 20 children in a class, get paid an average of $20,000, which averages out to gross earnings of $.50 per child per hour.
Child care workers get slightly less than that, making an average of $19,300.
[Assuming a 40 hour work week, many get paid less and are hired as less than full-time.]
[20,000 dollars /20 children / 2000 hour year = .50]
Children are at a place of business where they use THEIR resources, color on their walls, wipe snot on their furniture, eat NUTRITIOUS food they provide, and are in a safe & sanitary environment created through effort and money.
Teachers engage throughout the day with the children, handle their emotional meltdowns, teach them manners and socialization, educate them on activities and the use of materials. They are educated/trained in child development, safe sleep practices, CPR, first aid, and curriculum, or should be, at minimum.
They are, or SHOULD BE, professionals who can handle themselves and a group of children with a far greater level of patience and understanding than the average person.
So the question is:
"How does a provider or center distinguish that they are TEACHERS versus babysitters?"
I believe a professional attitude and environment goes a long way to encourage the distinction. Beyond that, here are my best suggestions, I would love to hear what others would add.
- Have set curriculum with assessments, observations, outcome goals, etc. Curriculum doesn't have to be set in stone or academically challenging. Even through free play, directed play, or teacher-engaged play, there are SO MANY skills that grow and mature and scaffold to a higher level or other skill set. Creating the environment in which that growth is encouraged and allowed to occur, is the realm of a teacher.
- Identify by program - Reggio, Montessori, Creative Curriculum, Waldorf, etc. Know your facility, its philosophy and where that philosophy originates.
- Identify staff teachers, lead teachers, etc., even if you are in a home or group home environment.
- Have professional policies and practices that are
good, solid and clear
for payments, parental expectations, procedures and human resources.
- Educate the staff. Pay for teachers to exceed continuing education requirements, promote your educated staff in advertisements and parent correspondence.
- Name the facility to reflect your direction. Have it be a learning center, academy, preschool, etc. rather than a daycare, childcare or center. While the curriculum and teachers may be highly professional, it is unfortunate that daycare, childcare and center all are VIEWED as less than professional and academic.
- Start as you intend to continue. When first interviewing with parents, stress that education and learning, in a developmentally appropriate way, is the goal of the entire facility, no matter what age is represented. Every staff member should be able to adequately relay that philosophy and the methods used.
- Don't have curriculum just for show. I've observed in some high-end centers that I never saw staff look at or conduct any of the promoted curriculum, or even follow the posted schedule. Often the activities they DID engage in were NOT developmentally appropriate.
- Post curriculum. Even if your curriculum is dynamic, child-initiated, etc. you can post a white board and write down activities throughout the day with learning skills noted, or provide a daily or weekly email with highlights.
- Document learning experiences through video and pictures with the skills represented highlighted for the parents. Even if it is just random play, you can find logic/reasoning, social, language, etc. skills in use and development.
- Know the children, discuss with the parents their strengths and weaknesses and the direction you see them going and why.
- Allow parents to see the environment. Label centers and activities with the skills they reinforce.
- Communicate with parents! Have a newsletter, website, blog or FB page where parents can see learning in action across the facility, by teachers, administrators and children. If concerned about privacy and confidentiality, webpages can usually be password protected and FB groups can be closed to only those you allow.
- Encourage parental involvement. Working on colors, numbers, letter of the month/week, etc.? Give parents a take-home sheet listing fun activities for reinforcement at home and in the environment. It gives the children an opportunity to show growth.
If you want to be viewed as teachers and not babysitters, then it truly begins with believing the difference YOURSELF and living up to that expectation.
We teach others how to treat us.
Tags: babysitting, versus, teacher, teachers, child, care, daycare, childcare, center, professional, professionalism, toddler, infant, preschool, parent, parents,
pre-k, parenting, quality,